VP - Business Development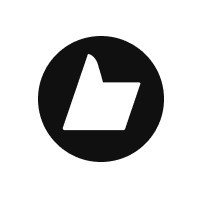 GGWP
Sales & Business Development
Remote
Posted on Friday, July 28, 2023
GGWP is a leading gaming-focused SaaS company specializing in comprehensive game moderation solutions. We are seeking a highly skilled and experienced Head of Business Development to join our team and drive our business development and sales efforts at the company. The ideal candidate is someone with strong existing relationships with game developers and publishers, a deep understanding of the gaming industry, and a proven track record in business development and sales roles. This position will report directly to the CEO.
Responsibilities:
Primary responsibilities will be to identify, prospect, build relationships, negotiate and close deals with game developers and publishers to help make their games safer and more positive spaces for their players
Collaborate with the executive team to define and execute the company's business development and sales strategy and drive it forward
Build out the sales pipeline by identifying qualified leads and proactively reaching out to them to set up initial meetings, understand their requirements, and present GGWP's solutions.

Cultivate relationships with game developers and publishers and help educate them on how to best leverage GGWP's platform for creating more positive experiences for their games. Act as a trusted advisor, understanding their unique needs and aligning GGWP's solutions to address their challenges
Network with potential game developers and other companies in the gaming ecosystem to explore opportunities to work together
Identify and pursue strategic partnerships: Identify opportunities for partnerships with game platforms, engines, middleware providers, backend solutions, live ops platforms, and more. Collaborate with internal teams to create compelling partnership proposals, negotiate mutually beneficial agreements, and manage ongoing partnerships to ensure their success
Provide feedback by sharing success rates of outbound efforts to help test and refine product messaging and validate target audience
Help define product roadmap based on developer and publisher feedback
Collaborate cross-functionally: Work closely with the marketing, product, and customer success teams to align business development and sales efforts with overall business objectives. Provide feedback from customers and market trends to influence product development and enhance customer experience. Act as a liaison between business development/sales and other departments to ensure smooth coordination and optimal customer success.
What are we looking for:
Bachelor's degree in business, marketing, or a related field (Master's degree preferred).
Proven track record of success in sales and business development roles within the gaming industry
Strong existing network and relationships with game developers and publishers
Deep understanding of the gaming industry, including knowledge of game development processes, publishing models, and the competitive landscape.
Previous experience in a sales and business development leadership role.
Excellent communication, negotiation, and presentation skills.
Strategic mindset with the ability to develop and execute business development plans.
Results-oriented and metrics-driven approach to business development.
Self-motivated, proactive, and able to thrive in a fast-paced, dynamic environment.