Head of Project Management - Canada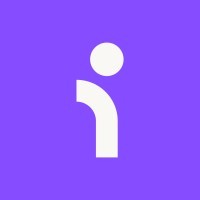 Inworld AI (aka Theai, Inc.)
Administration
Vancouver, BC, Canada
Posted on Tuesday, April 11, 2023
At Inworld, we're building the future of immersive experiences. Our mission is to create and inspire new meaningful relationships. We provide a creative suite for building virtual characters, with a focus on gaming and brand experiences. Our goal is to give creators an intuitive and powerful way to create lifelike, engaging, and expressive personalities.
Inworld AI is funded by top-tier investors, including Kleiner Perkins, Intel, Microsoft, and Founders Fund, and a team of all-star angels - corporate executives, top VC funds' partners, and industry veterans from Riot Games, Twitch, and Oculus.
Your Impact
In this role, you will help to shape the future of AI by managing projects that enable AI-driven characters in virtual worlds. As a Head of Project Management at Inworld AI, you will lead and coordinate complex projects across multiple teams, resolving any ambiguities and establishing self-sustaining processes. The successful candidate has technical depth, thrives in a fast-paced dynamic environment, and has the passion and abilities to learn new technologies.
Requirements
• Experience within top-tier consulting, working at the Engagement Manager level or equivalent
• Bachelor's degree in Computer Science or a related technical discipline, or equivalent experience
• Proficiency in managing projects and building sustainable processes
• Proficiency in using software organization (e.g. GitHub), project management tools (e.g. Jira) is considered a plus
• Ability to manage ambiguity and shifting priorities
• Excellent verbal and written communication skills
• Strong technical background with a solid understanding of software development
• Understanding machine learning is considered a plus
• Knowledge of Python, SQL, and other languages and tools for analyses is considered a plus
• Background in conversational AI is highly appreciated
Responsibilities
• Partner with Product and Engineering leads to translate product roadmap into clear plans, requirements, timelines, and structured processes and then own the execution of the team against those plans
• Own project management for special projects and partner implementations
• Develop end-to-end project plans and drive the implementation and delivery
• Coordinate efforts to scope, schedule, and deploy the projects
• Clearly communicate goals, responsibilities, milestones, and desired outcomes to cross-functional teams
• Mitigate risks, foresee bottlenecks, and balance the business needs versus technical constraints
• Help establish team performance and project execution metrics