Head of Demand Generation - Canada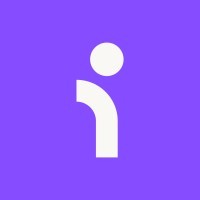 Inworld AI (aka Theai, Inc.)
Sales & Business Development
Vancouver, BC, Canada
Posted on Wednesday, April 26, 2023
Why Join Inworld
Inworld is a developer platform for building AI characters. We go beyond large language models (LLMs) and add performance, configurable safety, knowledge, memory, narrative controls, multimodality, and more. We're focused on enabling character-based interactions for immersive experiences like video games, brand activations, and training simulations.
Inworld uses advanced AI to build generative characters whose personalities, thoughts, memories, and behaviors are designed to mimic the deeply social nature of human interaction. Our platform lets you create characters with personality and contextual awareness to keep them in-world and on brand. Integrations make it easy for developers to deploy characters into immersive experiences, while scale and performance are optimized for real-time experiences.
Inworld AI is funded by top-tier investors, including Kleiner Perkins, Intel, Microsoft, and Founders Fund, and a team of all-star angels - corporate executives, top VC funds' partners, and industry veterans from Riot Games, Twitch, and Oculus.
As a Demand Generation Manager, you will be responsible for developing and executing a comprehensive demand generation strategy that drives user acquisition, retention, and revenue growth for Inworld AI. Our highest priority needs are lead generation (with a focus on email marketing), and paid ads. You will join as an IC, manage an army of vendors and agencies to help you execute, and grow your org, as you prove out the ROI of growth as a function.
You will work cross-functionally with product and marketing teams to identify and prioritize growth opportunities, develop and test hypotheses, and scale successful campaigns. You will have a deep understanding of the customer journey and be able to use data to make informed decisions that drive results.
What you'll be doing
• Develop and execute comprehensive demand generation strategies to increase brand awareness, customer acquisition, and retention.
• Partner with cross functional teams to manage and execute the company's customer acquisition and retention goals with a focus on building and managing our marketing funnel through targeted paid media, affiliate marketing, SEO, email, and more.
• Create and manage campaigns across multiple channels including paid advertising, email marketing, social media, and SEO/SEM.
• Develop and test hypotheses to improve key metrics such as conversion rates, engagement, and retention.
• Measure the effectiveness of marketing programs and identify opportunities and actions to iterate and improve campaign performance and impact.
• Continuously monitor and optimize campaigns to improve performance and ROI.
What we're looking for
• Bachelor's degree in marketing, business, or a related field.
• Minimum 5 years of experience in demand generation directly building out campaigns, optimizing and reporting.
• You have a track record of building successful high growth campaigns that shape the company's growth trajectory.
• Experience managing campaigns across multiple channels including paid advertising, email marketing, social media, and SEO/SEM.
• Strong analytical and data-driven mindset, with proficiency in Google Analytics, Hubspot, and marketing automation platforms.
• Excellent communication and collaboration skills, with the ability to work effectively across multiple teams and stakeholders.
• Passionate about AI & gaming.