Head of PR and Communicatins - Canada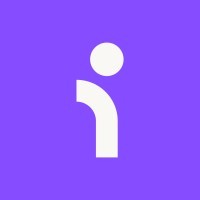 Inworld AI (aka Theai, Inc.)
Marketing & Communications
Vancouver, BC, Canada
Posted on Thursday, April 27, 2023
Why Join Inworld
Inworld is a developer platform for building AI characters. We go beyond large language models (LLMs) and add performance, configurable safety, knowledge, memory, narrative controls, multimodality, and more. We're focused on enabling character-based interactions for immersive experiences like video games, brand activations, and training simulations.
Inworld uses advanced AI to build generative characters whose personalities, thoughts, memories, and behaviors are designed to mimic the deeply social nature of human interaction. Our platform lets you create characters with personality and contextual awareness to keep them in-world and on brand. Integrations make it easy for developers to deploy characters into immersive experiences, while scale and performance are optimized for real-time experiences.
Inworld AI is funded by top-tier investors, including Kleiner Perkins, Intel, Microsoft, and Founders Fund, and a team of all-star angels - corporate executives, top VC funds' partners, and industry veterans from Riot Games, Twitch, and Oculus.
We've been working with agencies, but have decided to bring our PR in-house. It'll be up to you to establish Inworld's credibility with AI and developer communities, alongside the gaming, entertainment, and creative industries.
As the Head of PR & Communications, you will be responsible for leading and managing the communications strategy and initiatives to effectively promote and position the company in the market. You will work closely with the cross-functional teams to develop and execute comprehensive communication plans that align with the company's business objectives.
What you'll be doing:
• Develop and execute a comprehensive communications strategy to raise Inworld's profile, establish the company as a leader in this space and increase share of voice.
• Build and maintain strong relationships with media outlets, journalists, and influencers in the AI and gaming industries.
• Lead and manage all external and internal communications, including press releases, media relations, corporate messaging, social media, and other communication channels.
• Raise the profile of senior leadership team through executive communications and thought leadership opportunities.
• Monitor and analyze communication metrics and feedback to measure the effectiveness of communication efforts and make data-driven recommendations for improvement.
What we're looking for:
• Bachelor's degree in communications, public relations, marketing, or a related field.
• Proven experience (6 years+) in leading communications efforts for AI, SaaS, or gaming companies, with a successful track record of securing media coverage and effectively promoting company's products and services.
• Strong understanding of the media and PR landscape and relationships with reportersStrong written and verbal communication skills, with the ability to craft compelling messages for technical audiences.
• Excellent organizational skills, attention to detail, and ability to think critically and strategically.
• Experience in content creation, including press releases, blog posts, social media posts, and marketing collateral.
• Ability to work collaboratively with cross-functional teams, including marketing, product, and leadership teams.