Social Media Freelancer/Contractor - USA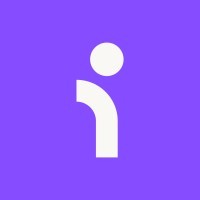 Inworld AI (aka Theai, Inc.)
Marketing & Communications
Mountain View, CA, USA
Posted on Thursday, May 11, 2023
Why Join Inworld
Inworld is a developer platform for building AI characters. We go beyond large language models (LLMs) and add performance, configurable safety, knowledge, memory, narrative controls, multimodality, and more. We're focused on enabling character-based interactions for immersive experiences like video games, brand activations, and training simulations.
Inworld uses advanced AI to build generative characters whose personalities, thoughts, memories, and behaviors are designed to mimic the deeply social nature of human interaction. Our platform lets you create characters with personality and contextual awareness to keep them in-world and on brand. Integrations make it easy for developers to deploy characters into immersive experiences, while scale and performance are optimized for real-time experiences.
Inworld AI is funded by top-tier investors, including Kleiner Perkins, Intel, Microsoft, and Founders Fund, and a team of all-star angels - corporate executives, top VC funds' partners, and industry veterans from Riot Games, Twitch, and Oculus.
The Role
This is a freelance position of 10-15 hours per week with a requirement of 1-2 hours a day during normal business hours. You will be required to join our Slack channel and respond within 24 hours to messages and requests during the work week.
You'll manage a weekly social media schedule, respond to interactions on social, keep track of potential leads, create short-form video, images, GIFs, and content for platforms like
LinkedIn
,
Twitter
, TikTok,
YouTube
, Facebook, Twitch, etc. You will also help inform the strategy for growing our social media presence on key platforms.
What We're Looking For
•
You're quick to
jump on trends
and are up for the challenge of getting a B2B/B2D company to go viral on Twitter – as well as good at providing a stream of required content and shares to support our other efforts.
• You've managed social media for a company targeting developers before and have a deep understanding of the gaming industry (a love of games is great – but an understanding of the business side of the industry is even better).
• You're up for experimentation and scrappy, hands-on execution. You can edit video in post, are natively engaged on social media, and have a good sense for what resonates on each platform.
• You have a history of creating social media content that goes viral. We'd love to find someone whose branded tweets or videos have gotten thousands or tens of thousands of likes.
• You have experience building the follower counts on social media accounts you manage. You know how to engage with fans and generate significant social growth for a brand. Bonus points if you are already personally connected on socials with game industry influencers.
• You have a track record of creating innovative, engaging, smart, and playful content on social media.
How to Apply
Send us a copy of your resume.
Send us your hourly rates for contract work.
Send us links to your website (if you have one), LinkedIn, and any portfolios you have.