Lead Artist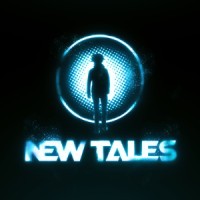 New Tales
Sterling, VA, USA
Posted on Thursday, October 26, 2023
This is a fantastic opportunity to join one of the most exciting game studios, using leading technology to create new genre-defining games, within our collaborative Action RPG team, built with Unreal Engine 5.
WHAT IS THE JOB ABOUT?
As Lead Artist, you'll be responsible for managing a multi-disciplinary team of internal and external artists, from character creation to environment design, including vfx and animation.
Depending on your specialization(s), you may be asked to produce assets for the teams (benchmark, review, etc.) or for the game, in compliance with the project's artistic and technical constraints.
In addition, you will contribute to the development of the artistic team, defining its tools and associated workflows.
You'll be part of a friendly team on a human scale.
THAT IS GREAT BUT WHAT DOES IT MEAN FOR THE DAY TO DAY?
Recruit and manage a team of internal (~2-3 people) and external (Outsourcing) artists in collaboration with the artistic director.
Provide constructive feedback using all types of media to your team to ensure that their tasks are carried out correctly.
Manage the follow-up and visual coherence of the elements produced while respecting the artistic direction.
Produce game assets as required, according to your skills.
Integrate assets into the game engine.
Collaborate with all departments (art / design / prog / prod) to set up the game's content, pipeline and production schedule
WHAT ARE WE LOOKING FOR?
A generalist expert in real-time 2D/3D production with a strong artistic sensibility and a great curiosity in new generation techniques and tools.
Ability to work independently, iterate on feedback, work in a team
Want to take on new challenges by participating in the development of a new studio and its first game in a seli-realistic art style.
More than 7 years' experience in video game development in at least one artistic specialty (character, environment, lighting, etc.) with one or more games released as Lead artist
WHAT DO YOU NEED TO SUCCEED?
A portfolio that supports your artistic abilities in one or more specializations (character, environment, vfx, lighting, etc.) as well as work done in a semi-realistic style or in a varieties of style.
Excellent communication skills and a willingness to pass on your skills to help your teams evolve and get the best out of them.
Mastery or knowledge of software associated with next-generation real-time production (3DSMax / Maya / blender, unreal engine / unity, substance painter / designer, marvelous, houdini, etc).
Experience on Unreal Engine
Be a true team player, able to build relationships and establish trust, respect, and confidence.
True passion for crafting games
Growth Mindset
Understanding that iteration makes quality
Demonstrated autonomy and responsibility
Ability to be available, patient, benevolent and inclusive
Extra: Experience as a character artist
Extra: Experience as a player, and/or a previous role on Action / Adventure RPG.
ADDITIONAL INFORMATION
Meal vouchers.
50% refund on transportation card.
Role based in Lyon, France, with up to 3 days of remote work.
Relocation package.
ABOUT NEW TALES
NEW TALES is an independent publisher and game developer based in LYON, France, focused on games' DNA & player communities. Shaped by its international background & live games expertise, the New Tales team join forces with their partner game studios, working as one team to unleash new gaming gems. NEW TALES is committed to diversity and equal opportunities.
_