Game Designer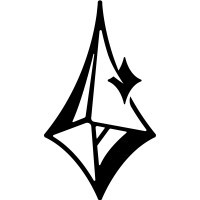 Tatsu Works
Design
Singapore
Posted on Wednesday, July 26, 2023
Tatsu Works is a company passionate about connecting communities through Tatsumeeko, our modern fantasy RPG. We are looking for a Game Designer to work on Tatsumeeko, the next game expansion to our popular Tatsu.GG platform used by more than 1.4 million Discord communities. We place fun gameplay, awesome user experience and mass adoption at the forefront of our creative vision.
Game Designer Responsibilities
Draft game system design, meta design, skill designs, etc.
Work closely with the game director, game designers and economists
Collaborate actively and effectively with other expertise in the development team (Tech, Art, QA, Product, etc) to create the best game possible
Design certain aspects of in-game economy
Design content based on the overall game creative direction that will entertain a massive audience.
Develop comprehensive, detailed and effective documentation for all systems designed in a clear manner.
Write clear documentation on the specifications of your game design for the development team
Conduct preliminary testing to ensure that all systems/content are implemented as intended.
Analyse User Feedback and Social Metrics to adjust gameplay, stats, balance, and design.
You may be a good fit if you:
Possess a minimum of 3 years in a game design position
Have at least substantial experience in live operations, especially for an MMORPG
Have a history of designing in-game economy, monetization and systems for games with a sizeable user base

Able to describe complex design structures to various team members including non-design disciplines

Possess top-notch communication, collaboration, problem-solving and project management skills
Able to objectively analyze game systems and feedback to derive the best action plans for our product
Possess an incredible amount of passion for games and can quickly create visualizations and/or rapid prototypes to communicate complex ideas
Are proficient in the use of Google Sheet functions (eg. Pivot tables, Index Match, etc), and are meticulous in data management
Able to design mathematical models, simulate them and evaluate their performance and impact on player experiences
Have a strong willingness to share your knowledge and experience from previous game projects with other members of the team
Can work efficiently within deadlines and under pressure
Understand and embrace the pace of a growing startup in getting your hands dirty and the work done
Comfortable in working with remote team members in various timezones
Enjoy and have an in-depth knowledge on mobile Gacha games, JRPGs, and Anime
Possess a strong grasp of English, both written and spoken
This job has now closed
You can find more jobs over on our careers page.
See More Jobs