Senior Product Designer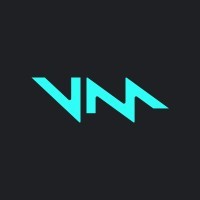 Voicemod
Product, Design
Remote
Posted on Wednesday, January 18, 2023
About Voicemod 🚀
At Voicemod, we've made real-time voice changing a reality. Today, more than 30 million gamers and streamers are creating their sonic identities and turning regular gaming sessions into full-blown spectacles using our revolutionary audio tools.
On its mission to ensure that everybody can express themselves through sound, our team has grown to 150+ people working remotely from all corners of the globe. Working at Voicemod means collaborating with a distributed team of ambitious and experienced product managers, engineers, designers and marketers - many of which came from Facebook, Google, LinkedIn, Electronic Arts, ESL or Delivery Hero to join us on our quest to push the boundaries of how we interact with others online.
Everyone you'll talk to at Voicemod will tell you one thing: we genuinely and deeply care about our people and our users. We've created a culture and products that we're proud of and now we're looking for someone with passion and drive to help us shape the future. Does it sound like you?
Working at Voicemod means 🎖️
👥 Putting people first
💪 Being brave
🗽 Showing ownership & accountability
🤝 Being honest & transparent
🎨 Being creative and having fun
🌟 Mastering our craft
About the role 💡
As a Senior Product Designer at Voicemod, you will be a key member of the product development team and will play a critical role in shaping the future of our products. Your mission will be to create exceptional and consistent user experiences across our product portfolio and deliver innovative, accessible, and beautiful digital products that delight and empower users.
What you'll do 💼
Lead product design in a cross-functional team
➡You'll take charge of all design aspects of a project across the entire product lifecycle.
➡You'll provide clear reasoning behind design choices and produce high-quality deliverables that effectively convey design concepts while collaborating with fellow designers, developers and product managers.
➡You'll plan for the long term while navigating short-term tradeoffs.
Conduct Agile Research
➡You'll advocate for the needs and interests of users by utilizing a user-centered perspective to influence key product decisions, priorities, plans, and long-term direction.
Simplify complexity
➡You'll design naturally intuitive experiences for complex products, taking into account the target users' levels of expertise.
Ship, measure, improve
➡You'll utilize a variety of metrics and perform data analysis to support product design decisions.
➡You'll ensure that the products you design evolve in the right direction thanks to qualitative and quantitative data.
Design for global experiences
➡You'll make sure that your work is aligned with other products from Voicemod to provide the same experience wherever the user is inside our ecosystem.