Senior Product Manager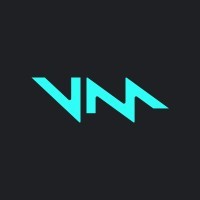 Voicemod
Product
Remote
Posted on Wednesday, May 24, 2023
About Voicemod 🚀
At Voicemod, we've made real-time voice changing a reality. Today, more than 40 million gamers and streamers are creating their sonic identities and turning regular gaming sessions into full-blown spectacles using our revolutionary audio tools.
On its mission to ensure that everybody can express themselves through sound, our team has grown to 150+ people working remotely from all corners of the globe. Working at Voicemod means collaborating with a distributed team of ambitious and experienced product managers, engineers, designers and marketers - many of which came from Facebook, Google, LinkedIn, Electronic Arts, ESL or Delivery Hero to join us on our quest to push the boundaries of how we interact with others online.
Everyone you'll talk to at Voicemod will tell you one thing: we genuinely and deeply care about our people and our users. We've created a culture and products that we're proud of and now we're looking for someone with passion and drive to help us shape the future. Does it sound like you?
Working at Voicemod means 🎖️
👥 Putting people first
💪 Being brave
🗽 Showing ownership & accountability
🤝 Being honest & transparent
🎨 Being creative and having fun
🌟 Mastering our craft
The Senior Product Manager (Desktop) will be responsible for building out the core experience of Voicemod's primary desktop application.
Reporting to the Product Director, the ideal candidate will work with their peers across our Feature, Growth & Monetization teams to define the strategy for our Windows Desktop application and bring it to life together with your product team.
What you'll do 💼
Translate the Product Strategy into a tactical roadmap for your product area and clearly articulate, prioritize work according to business and customer value.
Partner with your Engineering Manager and team to ensure efficient delivery.
Set outcome-centric quarterly goals for your area & reporting progress monthly.
Balance input from across the hierarchies and functions organization (product, design, engineering, audio, content, marketing, user research and customer support).
Take a hands-on approach to leveraging data, customer insights, and competitive data in your work and won't be afraid of getting "outside the building".
Act as a role model for more junior product managers, supporting their career aspirations and help them develop their skills-set.
What you'll need ✅
Five years of proven-experience leading cross-functional development teams with time spent in experience in either Consumer SaaS, Gaming or Audio.
Ability to gather input and communicate with stakeholders; break down complex requirements into deliverables; inspire and rally a team around product vision, strategy, and roadmap.
Data-driven mindset, ability to identify, set, and analyze product metrics, experience with A/B testing.
Experience with Agile release management and ability to coordinate product releases across multiple teams.
Be comfortable working with fully-remote teams across multiple offices and timezones.
Bonus Points 🦄
You are a digitally native gamer and/or content creator, empathetic to the experiences our users encounter. A keen interest in video games.
Experience working with generative AI products.
Research
has shown that women are less likely than men to apply for this role if they do not have solid experience in 100% of these areas. Please know that this list is indicative and that we would still love to hear from you even if you feel you only are a 75% match. Skills can be learnt, diversity cannot.
We promote a diverse and inclusive culture at Voicemod.
Hiring process ⚙️
Our interview process takes place on Google Meet and tends to consist of the following stages:
1️⃣ TA Team - Validate details, experience and tell you more about Voicemod (45min).
2️⃣ Hiring Manager - Give you a job overview and go deeper on your professional experience (60min).
3️⃣ Technical Assessment - A challenge to go deeper on your technical skills and a follow up interview (up to 120 min).
4️⃣ Final Interview - Last conversation focused on soft skills and ways of working (60min).
If you want to have a look on how to get a successful job application, have a look
here
!
Our perks ❤️
⏱ Flexible Working Hours - Adapt your job to your lifestyle. You do you!
🌍​ Remote Working - Decide if you want to work from home, from our office in Valencia, or wherever you might be traveling to!
✈️ 26 vacation days - 23 regular days + December 24th & 31st + your birthday off! ​
🏖️ Extra week off in August - Don't worry about pending stuff, the entire company will be off! ​
🏥 Wellbeing - Paid sick leave as well as maternity/paternity leave, and healthcare insurance for employees residing in Spain.
💰 Performance Bonus (up to 15%) - On top of a competitive salary package. ​
🔌 Remote stipend - To compensate for remote working costs.
🧑‍🏫 Free English or Spanish lessons - From beginner to advanced levels.
🎮 Gamer-oriented environment - Gaming nights are common around here!
What are we doing and how does it look like to work with us? Check out the links below!